Betting History
Posted on Montag, 11. Dezember 2017, 12:41 Uhr
We are glad to announce that now in breaking-bet.com you can save the betting history. You can do this from the arb calculator by clicking the "+ betting history" button.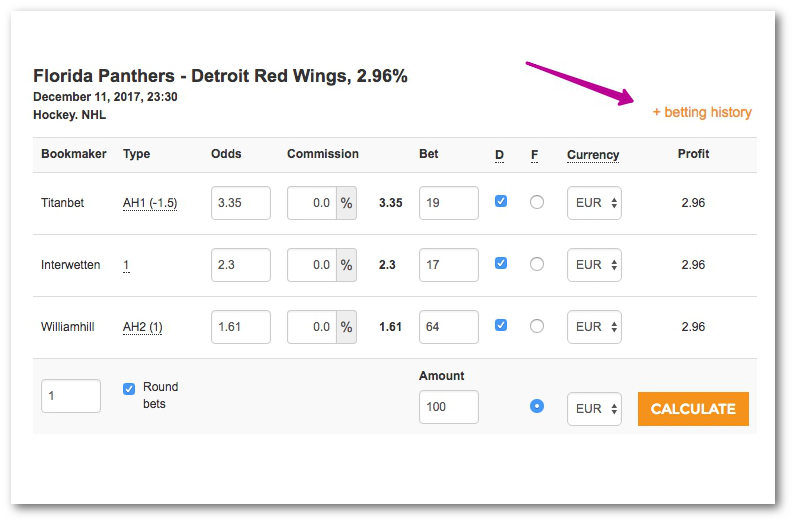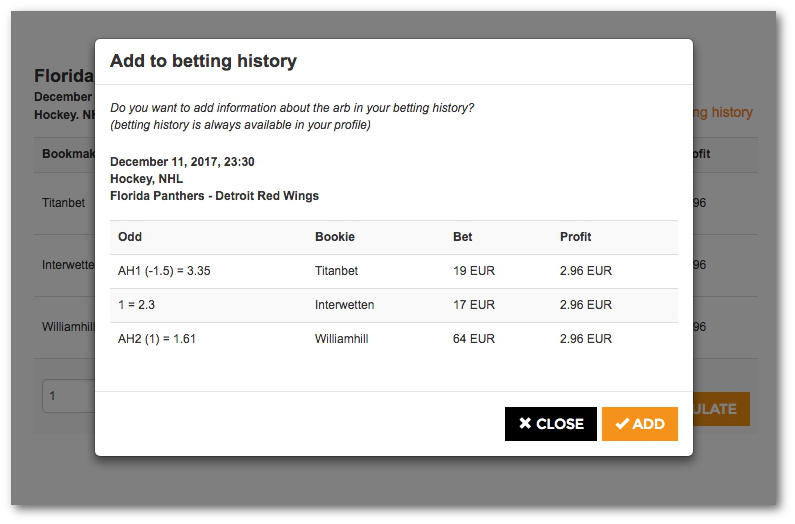 In the user profile, in the "betting history" section, you can view all your bets, mark them as won, lost and bets that were returned.
Also you can see the minimum statistics on your bets, which is based on your markings. We would be grateful to know your wishes on this section. Please contact us.
the Breaking-Bet.com team