Betting history and bookkeeping
Betting history and bookkeeping
The section consists of two subsections: Summary (statistics) and Betting history.
Any bet that a user adds to the betting history is recorded in this section, and is used for statistics. Therefore, if you add all the bets places to betting history, this section will help in the analysis of the bets placed.
Bookkeeping
The main elements available in the "Bookkeeping" section: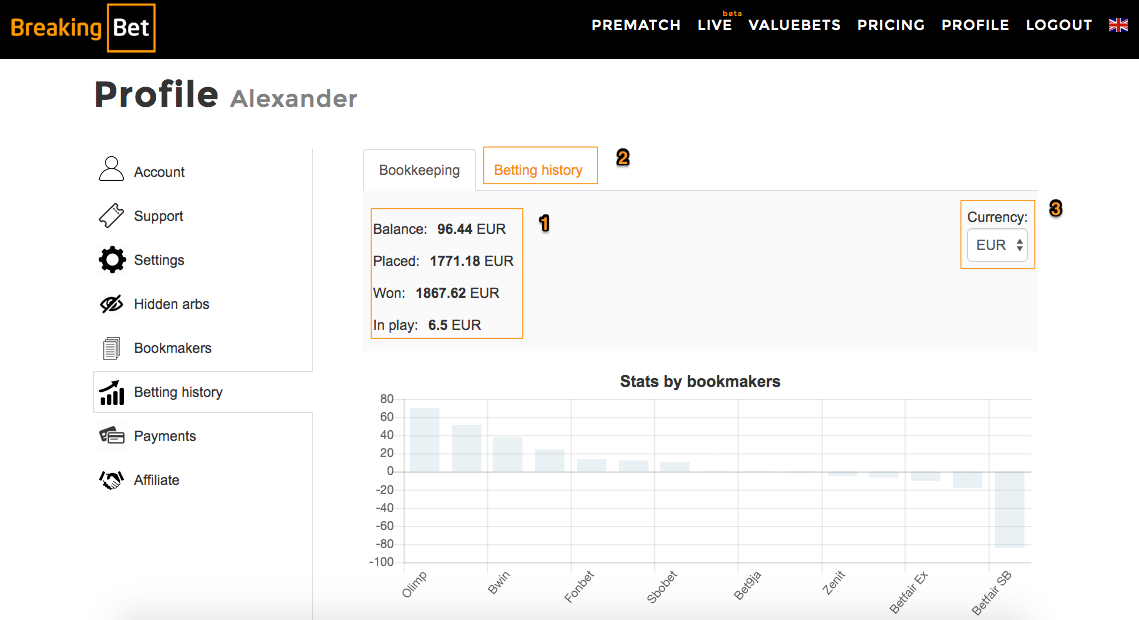 General statistics on all bets placed.
Currency to display statistics (taken from the default currency settings).
Subsection "Betting history".
As well as other statistical elements on the page: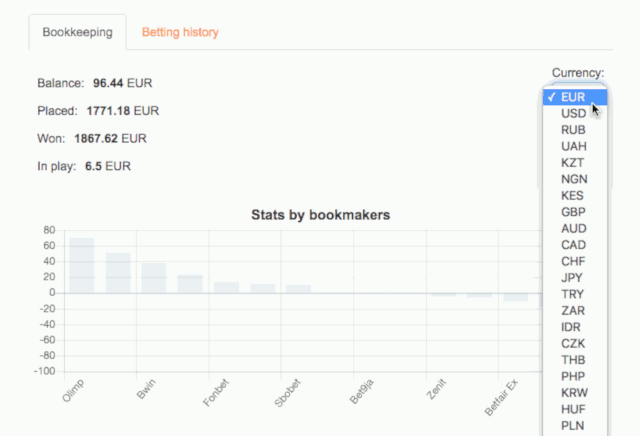 Betting history
This subsection contains a list of all bets added by a user to betting history. There are 4 statuses for each rate added:
It is on the basis of these statuses and the value of the bets themselves that personal statistics is calculated.
The main way to add a bet to the betting history is the button in the arb calculator, but this can be done in this section by adding the necessary bet manually.
You can see how to do this below: