Bookmakers settings
This section contains settings for bookmakers that allow you to set domains/mirrors for going to the bookmaker's website, set a commission and select the default currency for each bookmaker.
Mirrors section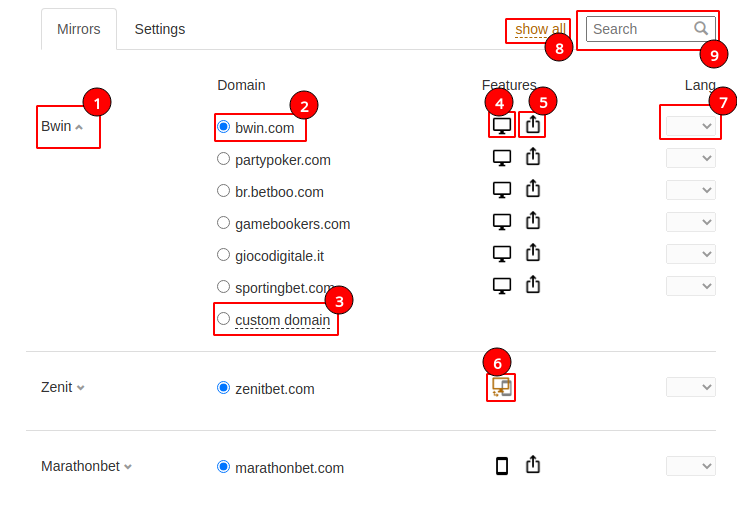 Current bookie with the ability to hide/expand the list of all possible mirrors/domains
Selected domain to go to the bookmaker's website. You can either choose from the list or set your own. To do this, select "custom domain" in the list and set it in the field that appears at the bottom of the list
Field for setting custom domain/mirror
Available view for the selected domain: Desktop or Mobile
Event redirect
Indication of the current view and the ability to switch between them if two display versions are available (Desktop and Mobile)
Selecting an available language for the current domain
Show all bookmakers or leave only selected ones
Search by BC/domains.
Settings section
Commission for the selected bookie

Set the default currency for each

bookie

.

Attention! The selected currency will override the currency value specified in the general filter settings (Profile - Settings).
Search