Bookmakers settings. Profile
This section contains settings for bookmakers, allowing to specify domains/mirrors for navigating the bookmaker site, set a range of coefficients and select the default currency for each bookmaker.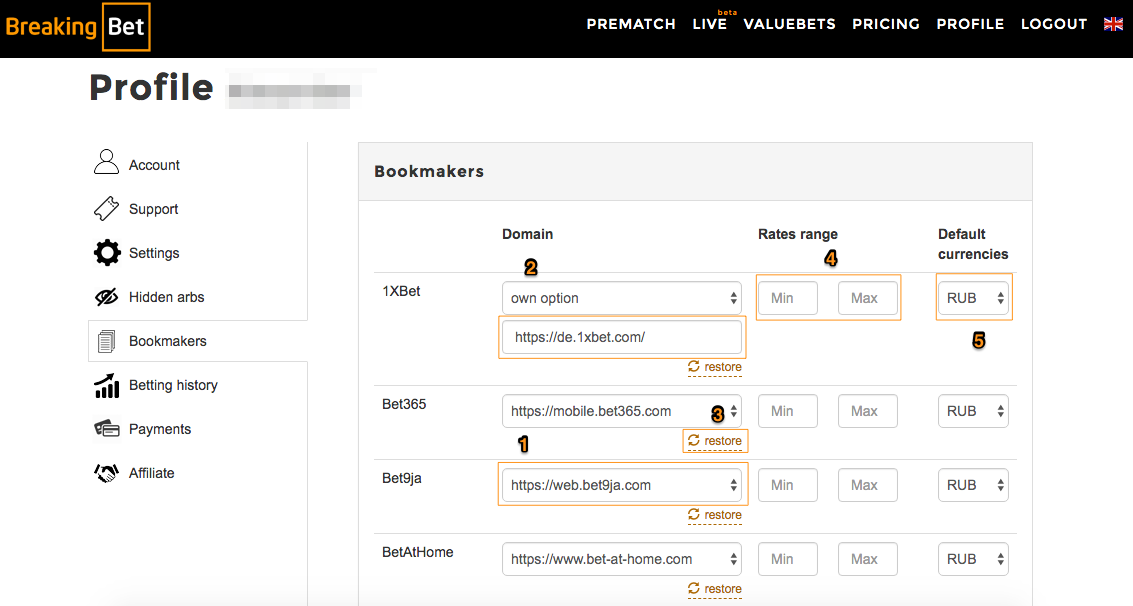 Selected domain/mirror to proceed to the bookmaker site. You can either choose from the list or set your own. In order to do this, select "own option" from the list and set it in the field that appears at the bottom of the list
Set your domain/mirror
Button to restore the domain to the default one
Setting the minimum and maximum coefficients for each bookmaker.
Setting the default currency for each bookmaker. Attention! The selected currency will overlap the currency value set in the general filter settings (Profile - Settings).