Purchasing a subscription
Purchasing a subscription
To use the Service in full, you need to buy a subscription: https://breaking-bet.com/en/tariffs
A subscription can be either to a separate Service, such as Surebets, Value Bets, etc., or combined.
Before purchasing, you need to select the Subscription type (Prematch, Live or Premate+Live) and duration (number of days).
Please note that a description of the basic features is available for each subscription: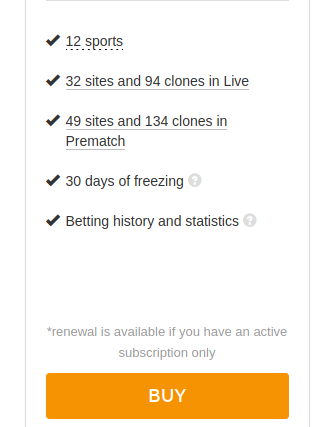 After clicking the "Buy" button, you must follow the instructions of the selected payment system.